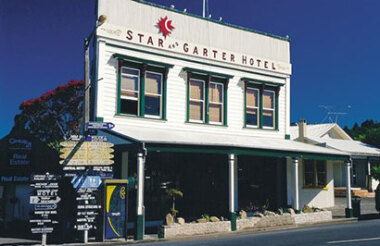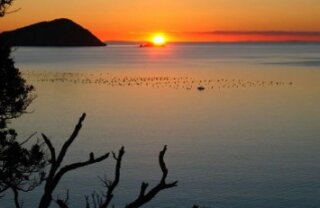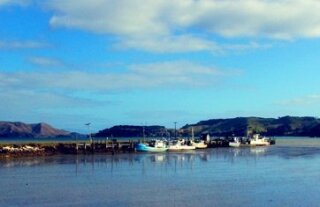 Named after HMS Coromandel which visited the bay in 1820 to collect spars Coromandel Town has had quite an industrious history. Although the timber trade was providing the towns inhabitants with work in the early 1800's, it was the gold rush of the 1850's that contributed to the towns success and growth. The first gold strike, by Charles Ring, in 1852 was short lived when it was discovered the precious metal had to be hacked from rock with hand tools. Later in 1869 alluvial gold was found at Tokatea Hill and the boom started in earnest. The population soared to a staggering 10, 000 people compare with today's estimate of just 1,400.
Old buildings from these pioneering times can still be seen in the picturesque little town and there is also a gold mining museum. Craft shops and cafes also line the street.
About 3 kilometres north is Driving Creek Railway, a narrow gauge track that can take you into the heart of the Coromandel and its regenerating kauri forest.