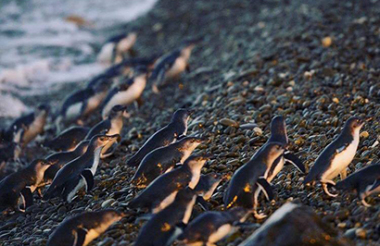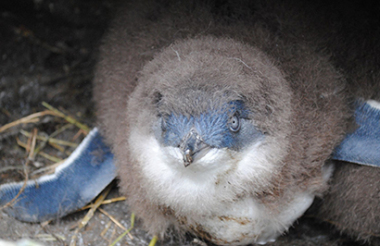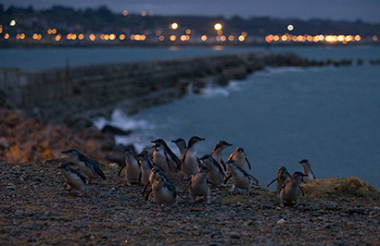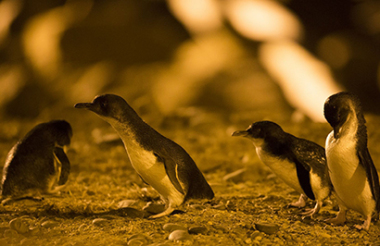 Oamaru's Blue Penguins nest close to town under the cliffs along the Historic Harbour foreshore. The Oamaru Blue Penguin Colony is just beyond the Victorian Heritage Precinct and you are within walking distance of the town centre, close to shops, restaurants and accommodation.
When penguins are on shore and have chosen to nest in the Blue Wing it is possible to see them within a couple of feet of you. At the appropriate times of the year you may see them incubating eggs or guarding the tiny chicks. You can watch the chicks as they wait for their daily meal to return with their parents.
You will be seated 2-3 metres from where the blue penguins arrive and cross into the colony. And be treated to an informative commentary by a trained guide. This Viewing is 1 and a half hours and includes the opportunity to enter the breeding colony on a boardwalk and walk among the blue penguin nesting burrows.